The Old Dilihash Website

Well, I have been doing this website since January 2007 and it is time I moved on. I have not lived in Dili since 2010 and last visited in 2014 with no prospects of further visits at this time. This website will remain here for the short to mid-term and will continue hosting historical information such as photos and bits and pieces of hash history.
Your best place for up-to-date information is the Dilihash email list at Yahoogroups or the recently activated Facebook page. For instructions on how to get on the mailing list, click on the "Contact Us" menu item on the left.
On out to Dilihash at YahooGroups
On out to Facebook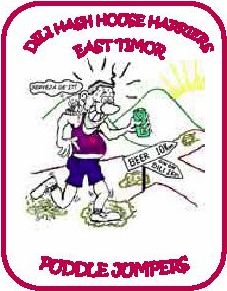 Squatter August 2016